As the Transparency Reporting Pilot is about to launch, we thought it would be helpful if we gathered together some helpful tips for those who may be about to encounter journalists and legal bloggers in their courtrooms for the first time. Tip number one : Don't panic!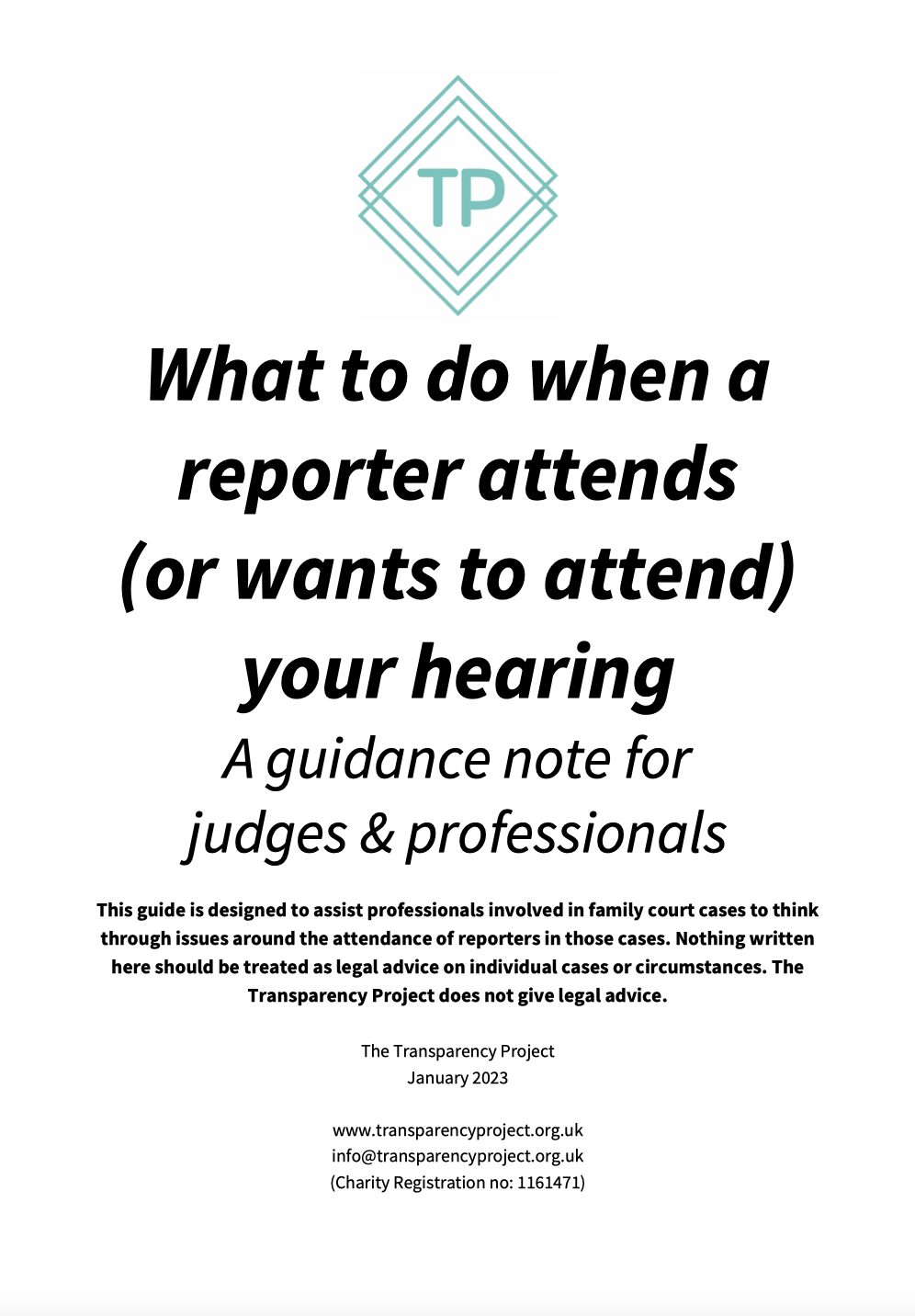 The guidance is not officially endorsed, but we do hope it is useful. Please feel free to download and circulate it. We hope it is helpful and will be a constructive contribution that will help smooth the way as we all embark together on somewhat unfamiliar territory.
See you in court!
What to do if a reporter attends Guidance
PS The guidance is not specific to the pilot itself – it applies to the attendance of reporters more generally. Things will operate differently in the 3 pilot courts (Cardiff, Leeds and Carlisle) in that it will not be necessary for reporters to apply for permission to report in those cases – all of that is explained in the Guidance issued by the President of the Family Division, which is the framework against which the pilot will run. You can also read our post here, which explains a little more about the pilot.
Those interested in the pilot should note that the most recent iteration of the President's Pilot Guidance and the template Transparency Order are now in circulation, but do not seem yet to have made it onto the TIG page. Those wishing to refer to the guidance should be looking for the guidance dated 18 January 2023 (not November 2022). We have uploaded them below in case anyone needs them in the meantime.
President of the Family Division's Pilot Guidance
Feature pic : Private No Entry by Brad Highham on Flickr – thanks (Creative commons)